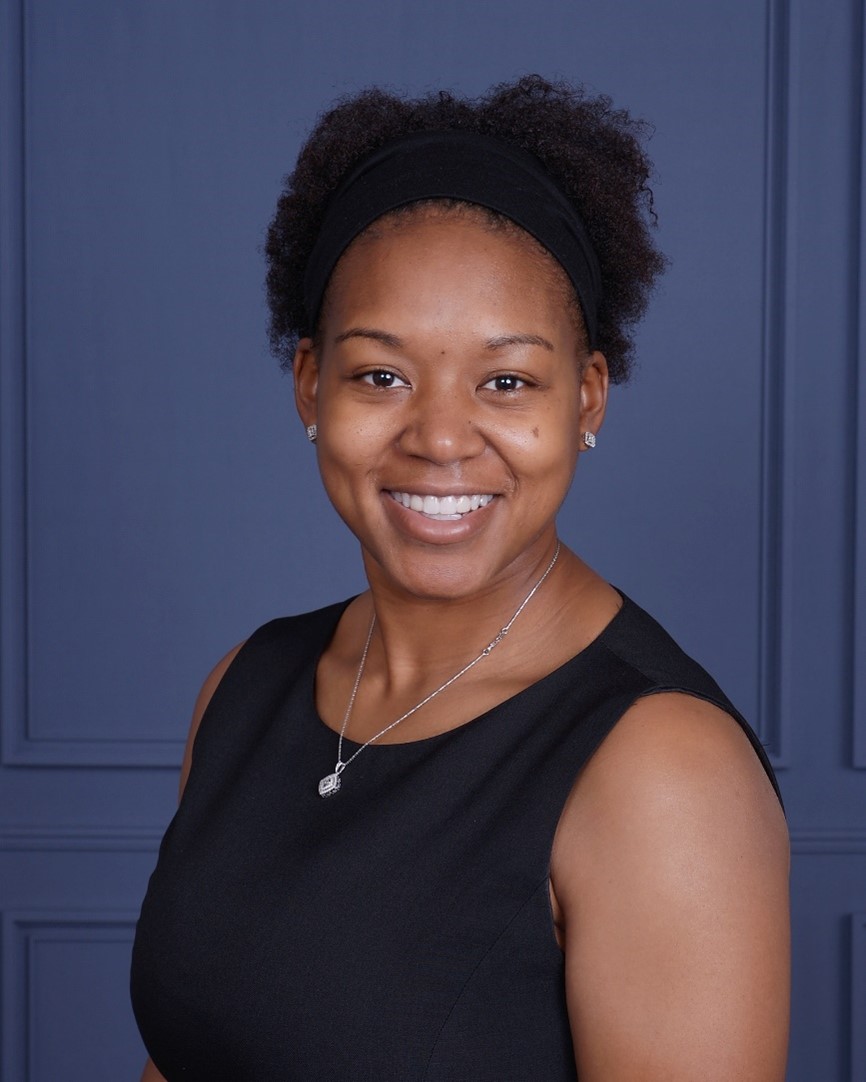 Jazmine Moore
Jazmine Moore is a native of Chicago, Illinois. An Army officer by profession, she entered the Army on active duty in May 2010. Prior to active duty, Jazmine attended the United States Military Academy at West Point, NY where she received a bachelor's degree in American Legal Studies with a minor in Systems Engineering. Jazmine is married to her West Point classmate, Tony Moore Jr. He was also a Logistician for the U.S. Army. The two have four children together, Tony III, Jay, Jayda, and Tory. During her time in the U.S. Army, Jazmine served in positions of responsibility such as Brigade Logistics Planner, 4th Infantry Brigade Combat Team, 1st Infantry Division, located at Fort Riley, Kansas; Division Liaison Officer for 4IBCT to the 1ID Headquarters for RC-East in Bagram, Afghanistan; Executive Officer for the Distribution Company from 701st BSB, 4IBCT, 1ID from November 2011- September 2012; and Distribution Platoon Leader in the Forward Support Company of the 2-16 Infantry Battalion from November 2010- October 2011.
After a thriving career in the U.S. Army as a logistician, Jazmine Moore became a stay-at-home mother. Today, she focuses on helping her incarcerated father, Nathan Hill, who is serving a life sentence, to fulfill different, necessary services that all inmates do not have access to. Resultedly, Jazmine decided to create "Moore Help" to assist others with things they may need as they serve their prison sentence. Moore Help is a company focused on helping prisoners and their families gain access to services they need to have peace of mind. Mr. Hill has been in prison for over 20 years and has leaned on his children and older sister for an array of things that are not offered to prisoners such as tracking mail that he sends to the courts, checking the docket, sending copies of his photos to family, and sending him court opinions or briefs of helpful cases as he fights for his freedom among other things. Jazmine established the company with a desire to help prisoners whose support system does not have the resources to adequately help them.
Jazmine brings her professional prowess and experience and very personal desire to help the incarcerated and those most in need of services to the Urban Dream Initiative, in order to grow her efforts and continue to apply them on a larger scale.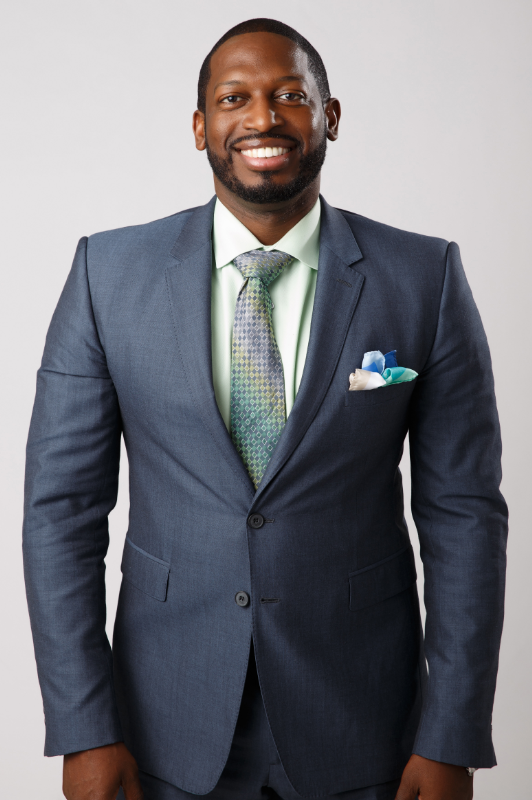 Dr. Willard G. Maxwell, Jr.
As an energetic, multi-tasking, (and at times, humorous), community activist with a heart for people, Dr. Willard Maxwell maintains a simple philosophy: "Good leaders must first become good servants…" but who is Dr. Willard G. Maxwell, Jr., really?
Pastor and Spiritual Advisor
Dr. Maxwell is currently the Senior Pastor of New Beech Grove Baptist Church, in Newport News, Virginia and he educates and equips those he is called to serve through Biblical yet practical preaching and instruction. His interactive approach to pastoral leadership includes creating and cultivating a culture of innovation and leadership. He is also committed to helping others achieve spiritual and personal growth.
Community Liaison
Dr. Maxwell is a results-focused leader who trains and empowers those he leads, while remaining committed to "getting in the trenches." Dr. Maxwell diligently partners with and works alongside those who also endeavor to serve, protect and strengthen the local community. In addition to pastoring, Dr. Maxwell serves as a volunteer Police Chaplain for the City of Newport News; he is a City Planning Commissioner; he serves on the board of the Newport News Police Foundation; he is an adjunct professor at the William Harvey Leadership Academy at Hampton University; and he is a Silver Lifetime member of the NAACP. Dr. Maxwell also supports and collaborates with a host of other local and regional community and civic organizations to serve and enhance the community.
A Firm Believer in Education
Dr. Maxwell is a native of Atlanta, Georgia where he served as an educator, administrator and principal in the Atlanta Public School system. Dr. Maxwell holds a Master of Divinity degree from the Morehouse School of Religion, a Doctorate in Educational Leadership from Argosy University, a Bachelor of Science in Exceptional Education from Georgia Southern University and a Pastoral Counseling Certification from Emory University. He remains committed to mentoring and educating the youth and facilitating educational opportunities.
Entrepreneur and Entertainer
Dr. Maxwell operates several businesses and has an extensive background in real estate. He holds an active broker's license in both Virginia and Georgia and leverages his professional skills to conduct workshops for churches and communities on topics such as: real estate investing, financial management, community development and economic empowerment. As a respected saxophonist and standup Christian comedian, Dr. Maxwell also makes time to enjoy the arts. When time permits, Dr. Maxwell shares these gifts publicly.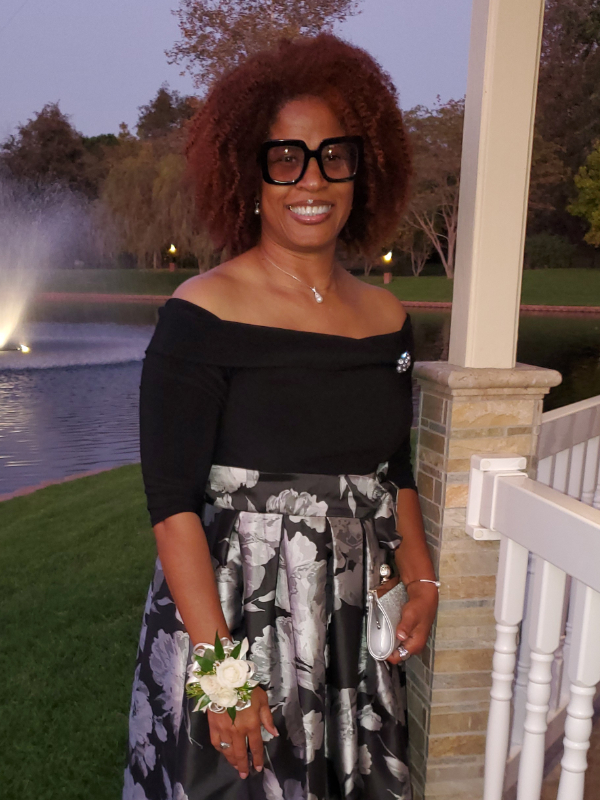 Veronica D. Loyd
Veronica is a native of Ville Platte, Louisiana. She is retired from the U.S. Army where she served 28 plus years. She has worked in various capacities in the U.S. Army providing leadership and mentoring many officers and enlisted personnel over her time. She is a Transporter for life as a retired 88M and Master Sergeant. She has a Bachelors in Business Administration from TUI University. She currently spends her time volunteering for her church as an Usher and Minister in charge of the Feeding By Faith Ministry where she helps and serves all she can who are in need of help and guidance in their lives.
Veronica is married to Thomas Loyd. They have four children and seven grandchildren who they love dearly and love to be a part of their lives as much as possible.