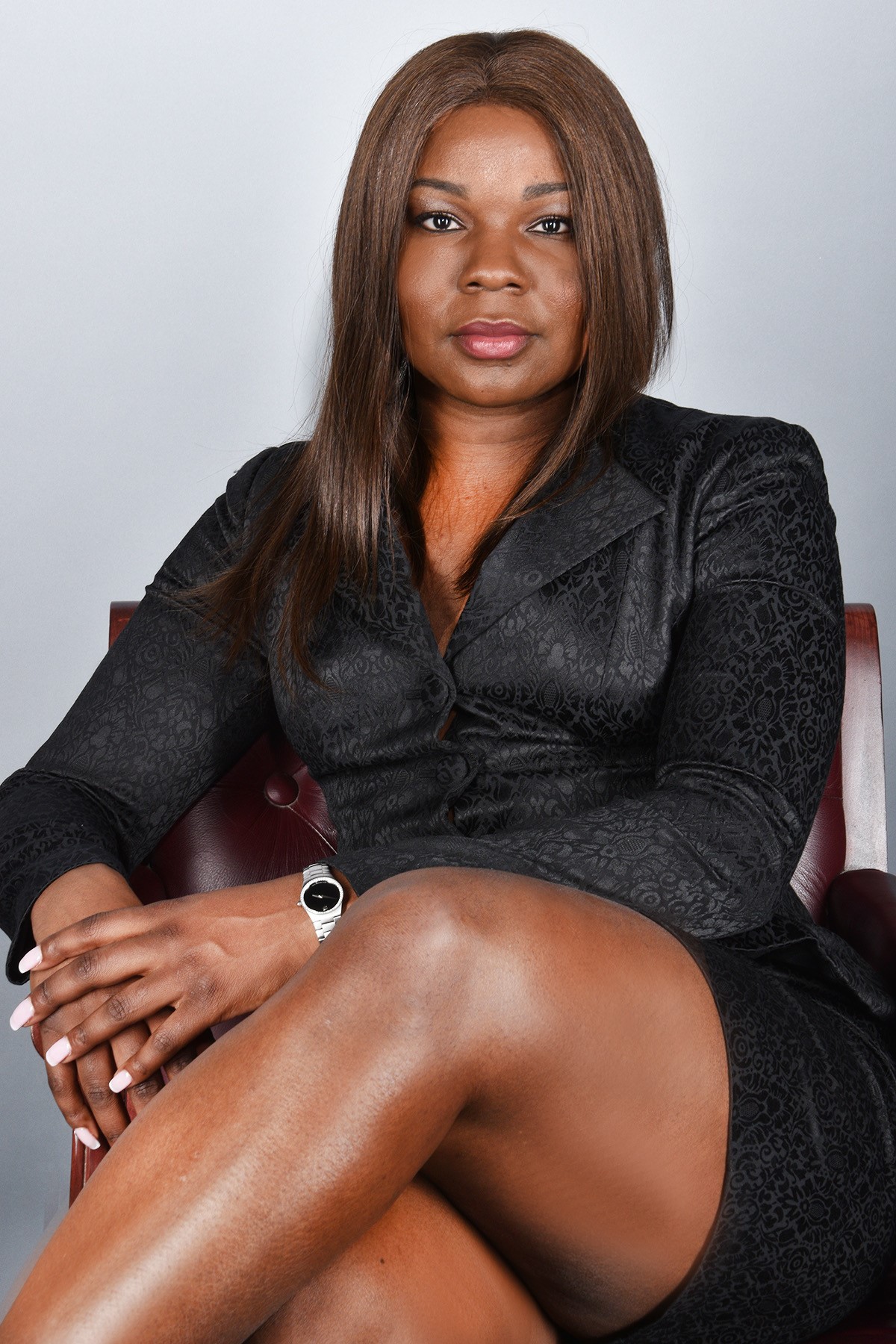 Ebony N. Thomas, Esq.
Founder & Chief Executive Officer
Ebony Nicole Thomas is a Major in the United States Army. She is currently assigned to the Judge Advocate General's School in Charlottesville, Virginia, where she is obtaining her L.L.M. in military law with a focus in government contracts, with a follow-on assignment to the Pentagon. Prior to her current position, she served as a Military Justice Advisor and Special Assistant to the United States Attorney for Aberdeen Proving Ground Military Reservation in Maryland. Ms. Thomas also formerly served as a Army Prosecutor, a Legal Assistance and Operational Law Attorney and an Administrative Law Attorney in the 82nd Airborne Division, Office of Staff Judge Advocate, Fort Bragg, North Carolina.
Ms. Thomas is a native of Philadelphia, Pennsylvania. Her grandmother and mother, both of whom were teachers, taught her at an early age the importance of education. Ms. Thomas received her primary and secondary education through both public and private schools. After high school, she went on to attend the United States Military Academy Preparatory School, which at that time was located in Fort Monmouth, New Jersey. After successfully completing the preparatory school, she was accepted into the United States Military Academy in West Point, New York. In 2010, she graduated from the United States Military Academy with a Bachelor of Science Degree in Engineering Management with a focus in Civil Engineering. Ms. Thomas commissioned as a Second Lieutenant to the Adjutant General's Corps. In 2011, Ms. Thomas deployed to Iraq for 11 months in support of Operation New Dawn. In 2013, she applied and was accepted into the Army's Funded Legal Education program. In 2017, Ms. Thomas earned her Juris Doctor from the Marshall-Wythe Law School at the College of William and Mary located in Williamsburg, Virginia. That same year, she received her license to practice law in Pennsylvania. In 2022, Ms. Thomas was admitted to practice law before the United States Supreme Court.
Ms. Thomas' mission in life is to serve not only her country, but also her community – and the Urban Dream Initiative was born.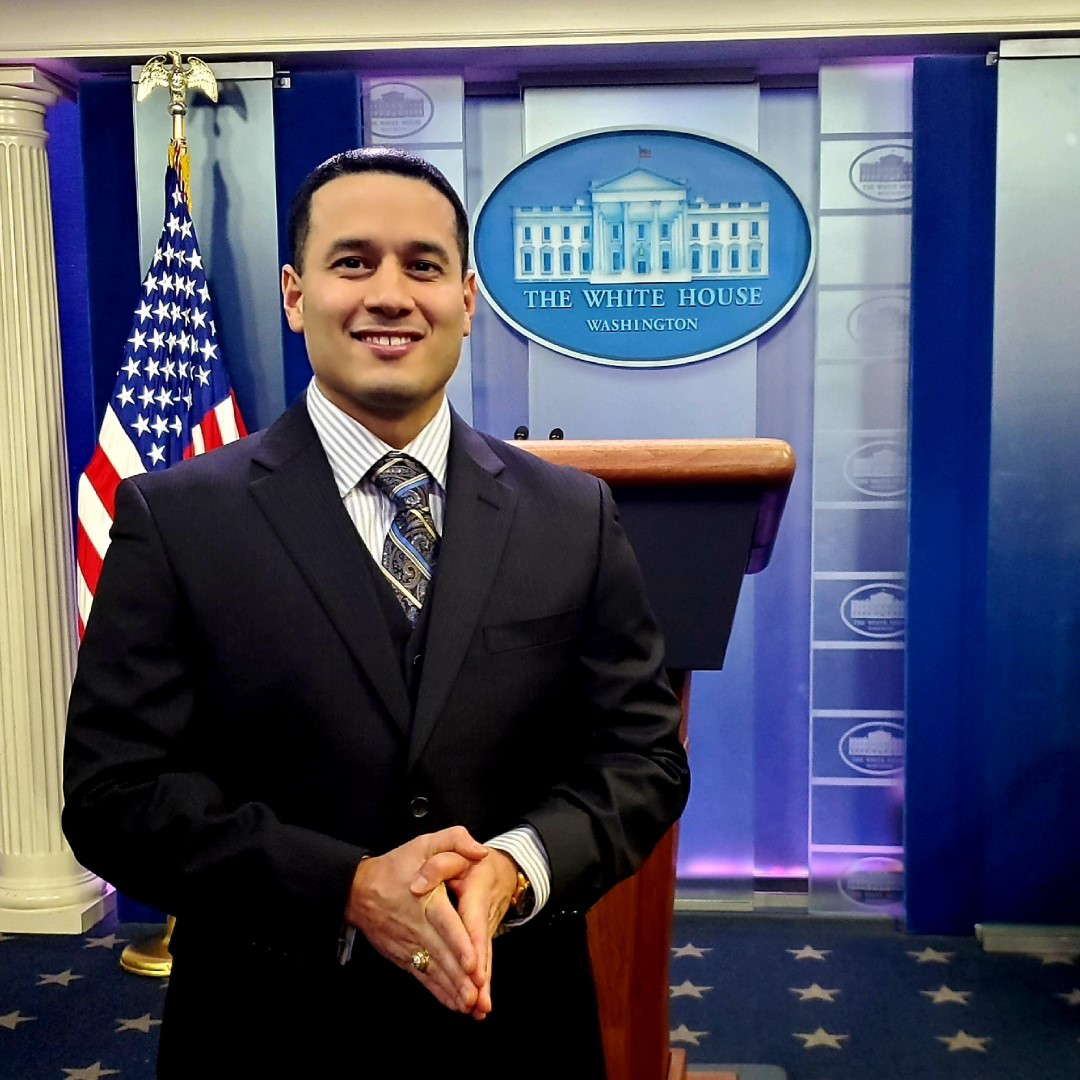 Allan Castro-Paz
President of Board & Chief Investment Officer
Mr. Allan Castro-Paz attended West Point and consistently ranked amongst Dean's List recipients graduating with B.S. in Engineering and Math Sciences Concentrations. He has served multiple C-Suite level roles within Defense, Architecture & Engineering Professional Services, and Data Science/ Artificial Intelligence Consultancy while developing "Alpha-Infinity", a patented A.I. Polyglot Algorithm. Allan was born in Honduras, Central America and immigrated to North Central, Florida where he excelled academically, graduating high-school with a 4.62 GPA and an Associate's degree. He holds improving Public Education, Healthcare, and Mental-Physical Health as his life's priorities. He recently withdrew from Harvard's Data Science Degree Program to focus on his Four Life Passions: Alpha-Infinity, Nascent-Infinity, his Military Career, and Urban Dream Initiative.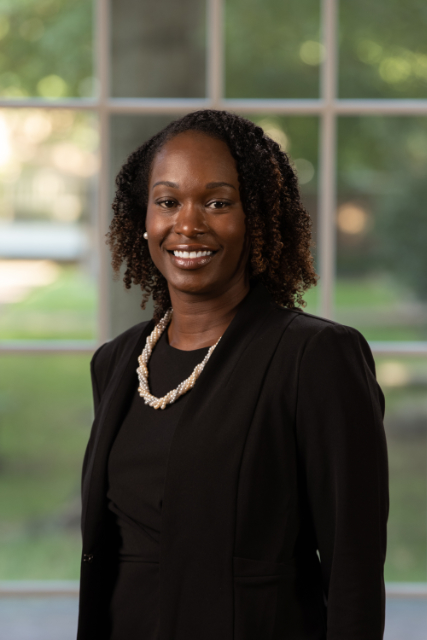 Krystal A. Merchan

Chief Operating Officer
Major Krystal A. Merchan is a 2007 graduate of the United States Military Academy at West Point, New York. She holds a Bachelor's Degree in Foreign Area Studies – Latin America and a Master's Degree in Diplomacy and Post-Conflict Reconstruction from Norwich University.
Krystal is a veteran Army officer with 13 years of service, 3 combat tours, and varied leadership experience as a platoon leader, detachment commander and executive officer. She honed her expertise while serving at the Army's Strategic Human Resources Command, making her the vital and dynamic leader she is today. Excelling in her military career, giving back to her community and profession through service in the Gold Vault Chapter of the Adjutant General's Corps Regimental Association, the ROCKS, Inc. and the Women's Mentorship Network – Fort Knox, MAJ Merchan's ceaseless energy and motivation are the lifeblood of the UDI.
Krystal is an avid runner and lover of functional fitness. She is married to Mr. (Chief Warrant Officer, U.S. Army Retired) Juan Merchan and they are the proud parents of two beautiful daughters, ages 2 and 9.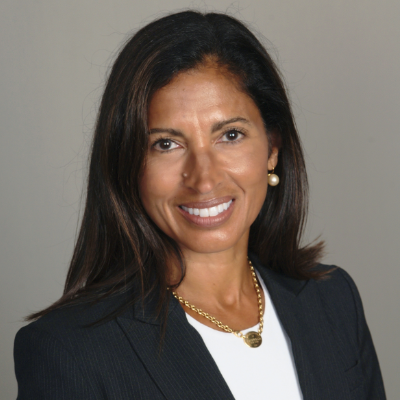 Lisa M. Benitez

Chief Development Officer
Lisa M. Benitez was born in the Bronx, NY. She is a first-generation college graduate having graduated from the United States Military Academy at West Point with a Bachelor's degree in General Engineering, Class of 1988. As a cadet at West Point, Ms. Benitez earned All-American Honors in both Cross Country and Track & Field. Upon graduation she served as an officer in the 43rd Engineer Battalion in Fort Benning, GA. Her engineering unit had responsibilities in "Nation Building Operations" in Costa Rica and Honduras, as well as with local, natural disasters in southeastern United States. Ms. Benitez also served as an Executive Officer during Operation Desert Shield/Desert Storm. After leaving active duty in 1992, she remained in the Army Reserves as a Captain until January 2000.
In May of 1997, Ms. Benitez joined the West Point Association of Graduates working in the Office of Development. She served as a Director in various capacities over 23 years culminating as the Senior Director of Development. In June 2020, Ms. Benitez transitioned to manage the Diversity & Inclusion Outreach Programs for the United States Military Academy's Office of Diversity, Inclusion and Equal Opportunity. In this role, she engages with leaders in key, priority cities to provide STEM, leadership and ethics training to middle school and high school students.
Lisa continues to compete in national and international running competitions. In her free time she enjoys traveling, gardening, reading and helping others. She earned a Master's in Public Administration from John Jay College of Criminal Justice and a Diversity & Inclusion Human Resources Certification from Cornell University.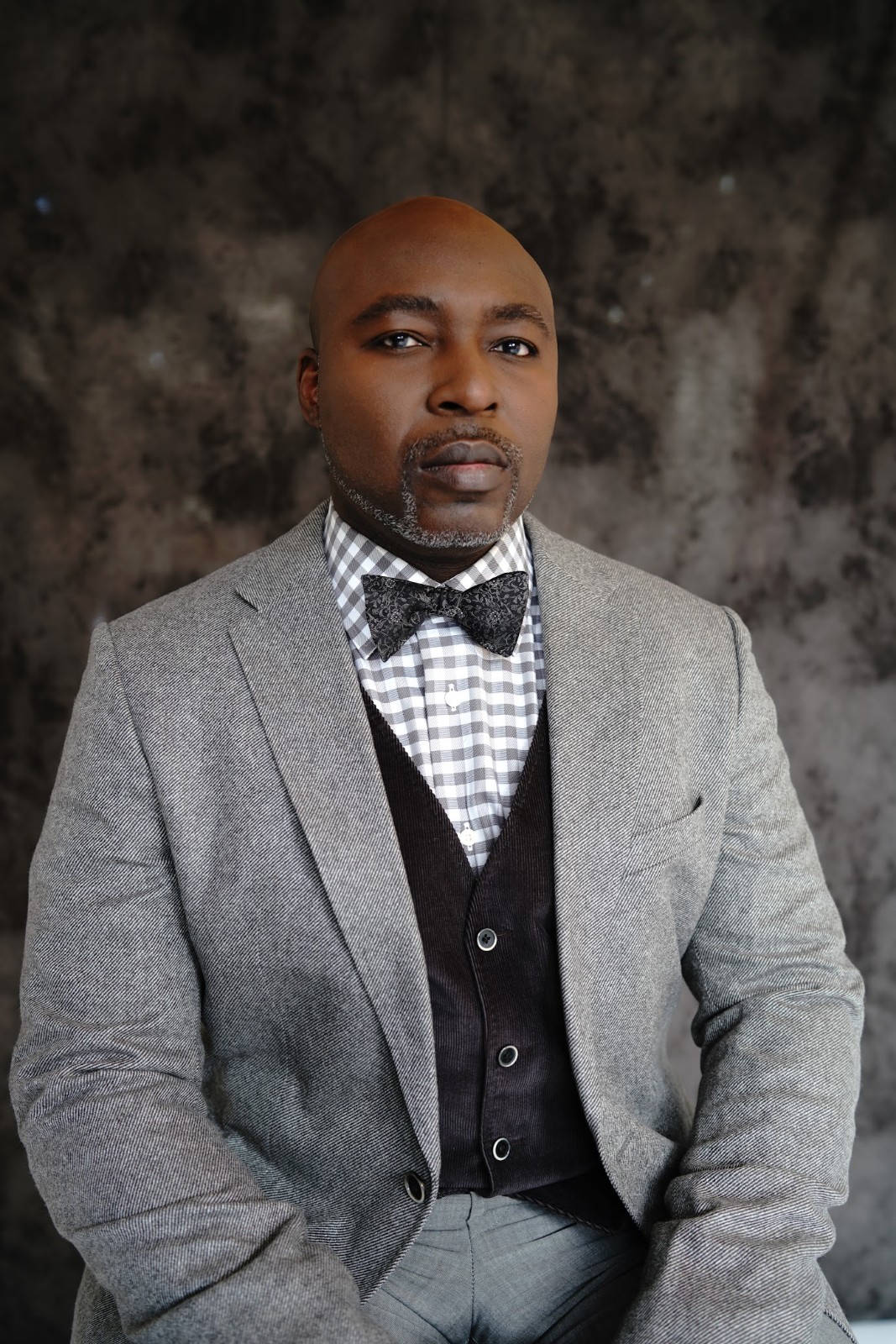 Dr. Daniel Fagbuyi, M.D.

Chief Medical Officer
DR. Daniel Fagbuyi, M.D., \\'Fah-boo-ee\\, is an Emergency Physician and well-known disaster medicine subject matter expert providing strategic leadership in disaster preparedness, emergency response, and business continuity both nationally and internationally. Recently, he served as Medical Director for Disaster Preparedness and Emergency Management at Children's National Health System. He is Assistant Professor of Pediatrics and Emergency Medicine at The George Washington University School of Medicine where he earned his M.D. at the age of 25. He is board certified and one of the first and youngest African Americans appointed by the US Secretary of Health and Human Services, Kathleen Sebelius, to the National Biodefense Science Board to provide expert advice and guidance on complex issues of preventing, preparing for, and responding to adverse health effects of public health emergencies. Dr. Fagbuyi also served as Special Medical Advisor to the Food and Drug Admiration (FDA) Office of the Commissioner and Pediatric therapeutics working on medical countermeasures and drug approvals. Under the leadership of Gen. David Petraeus, Dr. Fagbuyi was involved in combat and civil military operations serving as an infantry man/battalion surgeon on the front lines caring for more than 800 soldiers while deployed during Operation Iraqi Freedom with the 101st Airborne Division. He was Liaison to the Iraqi Ministry Health, various non-governmental organizations (NGOs), and numerous local medical treatment facilities. Furthermore, Dr. Fagbuyi has authored and co-authored various medical literatures and delivers expert testimony to the Bi-Partisan committees and congressional leaders on the Hill as needed. As spokesperson/medical expert, Dr.  Fagbuyi seeks empower the public by providing timely, tangible, and easy to digest public health information and education. He has made appearances in both lay and professional media (radio, TV, and print) to include the Washington Post, NPR, FOX, ABC, Associated Press, CNBC, Science, CBS and the Today Show. In his quest to broaden global health security, Dr. Fagbuyi provides expert advice and consultation in the United States, Japan, Abu Dhabi, Dubai, and Qatar. His global footprint continues to expand with his role as CEO of Erudition, LLC.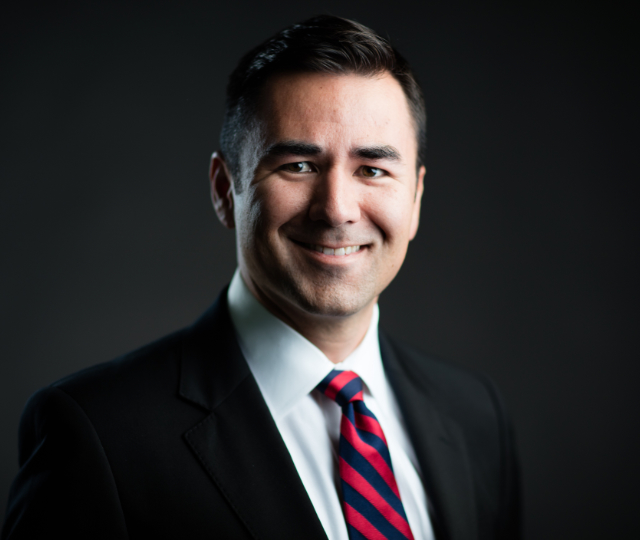 John Gilmore

Chief Strategy Officer
John is Bond Portfolio Manager and Vice President of Portfolio and Trading at Academy Asset Management in Chicago, Illinois. Previously he was with the Vanguard Group in Philadelphia, Pennsylvania leading quantitative, Machine Learning strategies.
John graduated from the United States Military Academy at West Point with a B.S. Engineering. He also holds a M.S. in Engineering and Management from the Massachusetts Institute of Technology focusing on financial systems, and he holds an MBA from the Wharton School of the University of Pennsylvania.
After graduating from West Point, John commissioned as an Engineer Officer in the United States Army. He served as a Platoon Leader, Operations Officer and Executive Officer in the 1st Cavalry Division and deployed to Iraq. He then served as an Aide-de-Camp for the 2 Star Commander of the Transatlantic Division who oversaw US and NATO development in Western Asia, the Middle East and Afghanistan. Mr. Gilmore then served as the principal representative to the Kingdom of Saudi Arabia responsible for planning and facilitating the program has become the largest Department of State/Defense development program in the Middle East at $10 billion in projects.
Since leaving the Army, John has been in financial investment management. Specifically, he is a leader in using new quantitative and technology solutions to solve banking and investment problems. Mr. Gilmore brings his expertise, education and talent for programmatic management and implementation to a most important focus area of the Urban Dream Initiative: economics and development.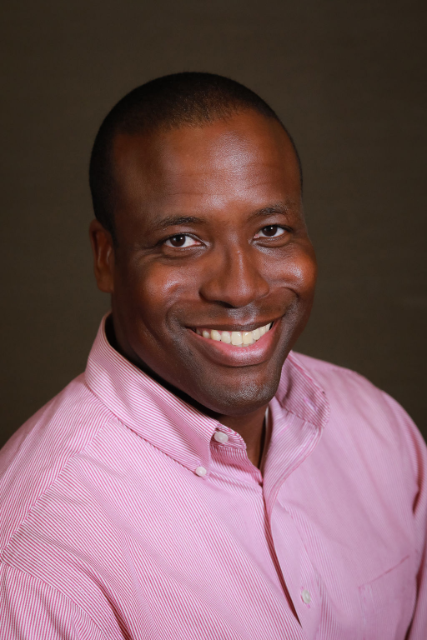 Jeramy Singletary

Chief Financial Officer
Jeramy Singletary is the Urban Dream Initiative's Chief Financial Officer (CFO). He oversees all aspects of the organization's finances, including the development and management of budgets, preparation of financial statements and reporting to the board. Before joining Urban Dream Initiative, Jeramy spent nine years in the United States Army as a logistics officer where he held a variety of leadership roles. He continues to serve in the United States Army Reserve. Jeramy currently works as a shift leader at the world's leading glass container manufacturer, where he leads a team of 25 employees in the continuous operation of production activities. Jeramy holds a Bachelor of Science in Geospatial Information Science from the United States Military Academy at West Point, New York.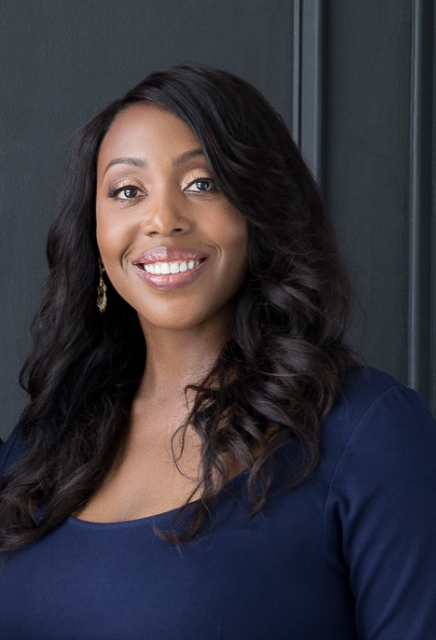 Racine Randolph

Chief Human Capital & Academic Outreach
Lieutenant Colonel Racine R. Randolph of the United States Army currently serves as the Deputy Chief of Staff of the Pentagon's Army Talent Management Task Force.
Prior to serving on the Task Force, Racine served in support of Army Forces in Korea where she played a key role in developing and executing unprecedented personnel policy in response to the COVID-19 Pandemic. She previously served in the Officer Accessions Directorate of the Army's Chief Personnel Officer, where she was personally responsible for developing and executing the integration of the first female officers into Infantry and Armor combat branches.
A native of Philadelphia, PA, Racine graduated from Central High School of Philadelphia, the second oldest public high school in the nation. Racine later went on to graduate from the United States Military Academy at West Point with a Bachelor of Science degree. She next earned a Master of Arts degree in Human Resource Management from Webster University and a Master of Arts degree in National Security and Strategic Studies from the US Naval War College in Newport, Rhode Island.
While dedicated to God, family and country, Racine has also demonstrated commitment to scholarship and social action as a founding member of the Tau Theta Chapter of Delta Sigma Theta Sorority, Inc. and a founding member of West Point's Chapter of the National Society of Black Engineers (NSBE). As a teenager, Racine was one of the original members of the Eastwick Commandoes Drill Team – a youth empowerment group in the inner city of Philadelphia. Racine will employ the full spectrum of her experience to further the mission of the Urban Dream Initiative.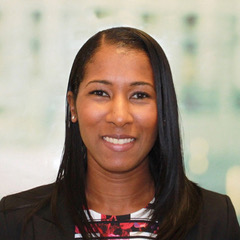 Shay Armanas

Vice Chief Executive Officer
Shay Armanas is a Manager at Common Securitization Solutions located in Bethesda, MD. There, Ms. Armanas works within the Transformation team focusing on Project Management and Operations. She has over fifteen years of project and operations management experience predominantly focused in the Financial Services and Government sectors including commercial and consumer banking, lending and capital markets. Ms. Armanas' main areas of effectiveness include supporting agile project delivery as the Release Train Engineer (RTE), process workflow analysis, technical delivery management for mobile application development, project management, requirements documentation, third-party/vendor management and strategy development to improve complex processes and ensure functional readiness.
Ms. Armanas is a native of Beaumont, TX. After high school, she went on to attend the United States Military Academy located in West Point, NY. In 2005, she graduated from the United States Military Academy with a Bachelor of Science Degree in Information Systems Engineering and commissioned as a Second Lieutenant in the Signal Corps. In 2006, Ms. Armanas deployed to Mosul, Iraq for 15 months in support of Operation Iraqi Freedom and in 2009, Ms. Armanas deployed to Afghanistan for 12 months in support of Operation Enduring Freedom. Following her time in the military, Ms. Armanas went on to work at Ernst & Young prior to assuming her current position.
Ms. Armanas lends this expertise to the Urban Dream Initiative as the Vice Chief Executive Officer.
Sylvia Amegashie

Vice Chief Operating Officer
Sylvia Amegashie is the Vice Chief Operating Officer at the Urban Dream Initiative. Ms. Amegashie brings to UDI her passionate interest in human rights, women's empowerment, and youth employment with an extensive professional and educational background that so reflects.
Her professional experiences include eight years as an officer in the U.S. Army, civilian government consulting, and extensive broadening in Sub-Saharan Africa. Ms. Amegashie has extensive globetrotting experience and fluency in three languages (English, Akan, and Swahili). In early 2021, Sylvia will start a position with the U.S. Department of State in the Office to Monitor and Combat Trafficking in Persons.
Sylvia is a 2019 Boren Fellow and received her M.S. in Foreign Service (MSFS) at Georgetown University in 2020, with a concentration in International Development and a certificate in African Studies focused on West and East African regional affairs. Sylvia also received her B.S. in Human Geography at the United States Military Academy (USMA) in 2007. Currently, she lives in Northern Virginia with her dog, Smoky. Sylvia enjoys playing the role of fun aunt, trying new foods, and running.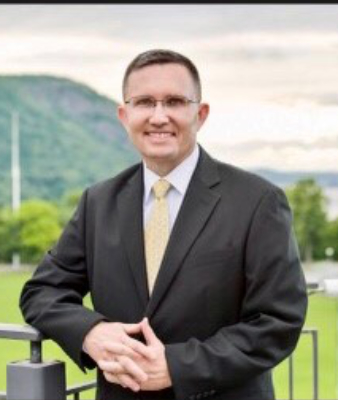 Colonel (Retired) James H. ("Jim") Robinette, II

Chief Legal Counsel
United States Army Colonel (COL) (Retired) (Ret.) Jim Robinette was originally commissioned in 1987 from West Point as an Armor Officer. After service in Germany during the Cold War and deployment to combat in Desert Storm, he received his law degree from Notre Dame in 1994, and joined the Judge Advocate General's (JAG) Corps, where he served for more than twenty more years before retiring in 2017.
COL (Ret.) Robinette's Army assignments as a Judge Advocate include the following: service as a Judge Advocate, Fort Riley, Kansas; General Counsel for the Army in Northern Iraq (2007- 2008), and as the Deputy General Counsel for the U.S. military in Afghanistan (2003); environmental work the Army's Environmental Law Division; service as Deputy and Acting General Counsel at Fort Drum, New York, and Schofield Barracks, Hawaii (10th Mountain and 25th Infantry Divisions, respectively), and as the Army's General Counsel at Schofield Barracks, Hawaii (25th Infantry Division); Professor in the Administrative & Civil Law Department at the JAG School in Charlottesville, VA; and final assignments as General Counsel at the Army's Training and Doctrine Command and then at the United States Military Academy, West Point, New York.
At West Point, COL (Ret.) Robinette assisted in its transition (including the effort to secure Congressional authorizing legislation) to a sole source agreement with a nonprofit organization for athletics goods and services. His experience and passionate service lends itself to the Urban Dream Initiative and its imperatives, where he is proud to contribute in his role as Chief Legal Counsel.
After retirement from the Army, Jim taught senior cadets constitutional and military law, as well as an elective in environmental law, as a visiting professor from Purdue University, in USMA's Department of Law, before serving as an attorney at the U.S. European Command in Stuttgart, Germany.
In addition to Mr. Robinette's degrees mentioned above, he holds an LL.M. from the Army's JAG School, and a Master of Strategic Studies degree from the Army War College in Carlisle, Pennsylvania. His military education includes the Army's Command and General Staff and War Colleges.
Jim is a member of the bars of the State of Missouri, the U.S. Supreme Court, the U.S. Court of Appeals for the Tenth Circuit, and the U.S. Court of Claims. He is married to the former Carol Anne Burton of Springfield, Missouri. Both of their children are on active duty: Zach, UVA '16, with the Air Force; and Haley, USMA '18, with the Army.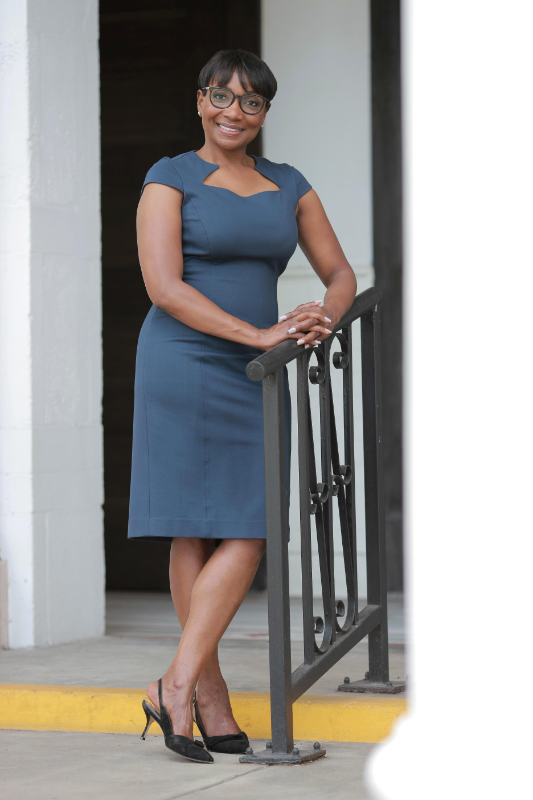 Angela D. Tucker, Esq.

Vice President of Health
Angela Tucker currently serves as a District Chief Counsel for the Florida Department of Transportation. She began her career at the Department in May 2016 after serving 21 years in the Army where she retired as a Lieutenant Colonel. As a Chief Counsel for the Department, Angela is the primary advisor to the District Secretary and Executive Leadership. She also leads an office of attorneys and paralegals, and her practice areas include eminent domain, environmental litigation, contract law, and providing advice and counsel to District staff.
Angela attended Auburn University at Montgomery (AUM) where she graduated Magna Cum Laude with a B.S. in Accounting in 1995. She joined the Army Reserve Officers' Training Corps while at AUM and became the first female cadet to be the MSIV Battalion Commander. In 1998 she applied for and was accepted into the competitive Army Funded Legal Education Program. Angela obtained her J.D. from Marshall-Wythe Law School at the College of William and Mary in 2002 and began her career in the Army Judge Advocate General's Corps. She later received an LL.M with an emphasis in Environmental Law from the Judge Advocate General's Legal Center and School in 2007.
Angela was born in Brooklyn, New York and spent her formative years in Detroit, Michigan. She utilized her LL.M in Environmental Law while serving as a litigation attorney at the United States Army Legal Services Agency (USALSA), Environmental Law Division (ELD) defending the Army's chemical demilitarization program. She later came back to USALSA-ELD and lead the environmental litigation office as the Chief of the Environmental Litigation Division. Angela has an extensive amount of leadership experience gained in higher echelon positions. As Chief, USALSA-ELD at Fort Belvoir, VA , Ms. Tucker worked closely with the Department of Justice and DA-OGC; as an installation Deputy Staff Judge Advocate at Fort Rucker, and as an installation Command Judge Advocate at Joint Base Langley-Eustis.
Angela's experience as an environmental law attorney has provided her with knowledge about environmental justice and other health-related issues impacting urban communities. This experience will make her an asset to the Urban Dream Initiative (UDI) health initiatives committee. Angela credits much of her success to programs like UDI which nurtured and encouraged her to be the best she could be. She looks forward to the opportunity to "pay it forward" and help other young deserving children achieve the same or better.
On a personal note, Angela is married to Raymond R. Tucker Jr., and they have one 12-year-old daughter named Kennedy. She and her family currently reside in Lakeland, FL where Raymond serves as the Vice President of a telecommunications company. Kennedy is a straight 'A' student at Lakeland Christian Academy; she aspires to be a heart surgeon one day.