OFTEN MARGINALIZED AND HIDDEN FROM VIEW

THE ONLY WAY OUT OF HOMELESSNESS IS A HAND UP
HOMELESS OUTREACH

Homelessness exposes to cyclic harm the most vulnerable members of any society: the poor, the ill, the youth, the unemployed, the substance addicted. Often marginalized and hidden from view by a community as homelessness exposes dysfunction, the only way out of homelessness is a hand up.
"The world is a dangerous place, not because of those who do evil, but because of those who look on and do nothing."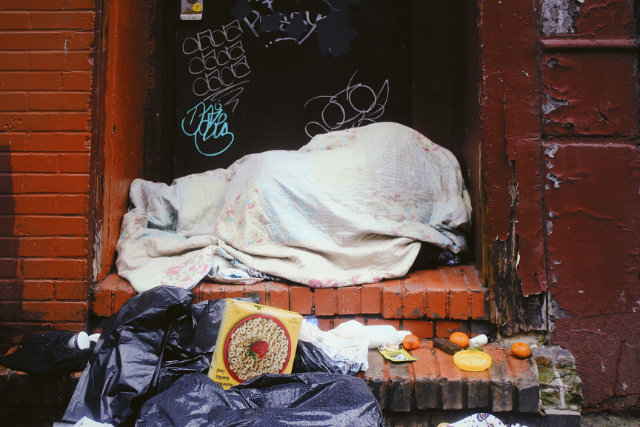 NEED FOR MULTI-FACETED CARE
Generally speaking, urban communities have larger homeless populations and are in greater need of the multi-faceted, sustained care ending homelessness requires. For example, in a technological world, children need access to computers and internet outside of school hours to do homework and complete projects, essential to keep pace with their peers. Those suffering from substance abuse need extensive treatment to break an addition and create new, productive, healthy habits that include employment and self-care.
THOSE WHO FEEL CARED SHOW CARE
It takes a village to uplift the downtrodden and UDI is committed to its homelessness initiative – to usher in resources to the homeless community in urban areas, to assess community-unique needs, and to deliver those needs to the individual in the most tailored and need specific way imaginable. Those who feel cared for show care. That is the creed of UDI in its homelessness initiative.
YOUR SUPPORT OF UDI INITIATIVES:
Will help change generational outcomes and restore the lost reputation of urban communities as beacons of growth, productivity and enterprise across American cities.